The Gift of Free Will
Do you want a life that's filled with physical, mental, emotional and spiritual well-being?
Because we have the gift of free will, ultimately, we decide the thoughts, words, choices, and actions that determine our lives. This is due to the fact that naturally and inevitably, there are always consequences to our actions, (The Universal Law of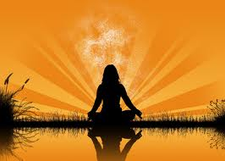 Cause and Effect), whether they be rewarding or undesirable.
With this in mind, it might be helpful to analyze how we relate to the Power higher than ourselves. Some people will have maintained a relationship with their Heavenly Father, while others will say that they feel very far removed from their Creator.
Some people will have gotten into the habit of taking the time to sit quietly, to meditate, and to connect with their Creator Father; they would show their Creator gratitude by respecting living beings and by appreciating the universe He created.
Ask yourself: Do you feel awe, love, and reverence for The Creator of your soul and for The Creator of all the beauty and wonder of nature and the universe?
Is your relationship with God based on your terms, or, do you trust that your Heavenly Father knows what is best for you? Do you seek His will in your life or yours?
Choose The Creator, Choose Blessings
I have discovered that when you choose The creator God, love Him, obey Him, and ask Him to direct your path in life, then He will guide, lead, protect, and shower you with his blessings.
In my life, my loved one's lives and the lives of many people I know, these blessings have been manifested in the form of helpful people arriving exactly when we needed them; receiving unexpected but much needed resources and money; healing from illnesses, protection and safety from many situations; as well as a sense of calmness and inner peace in our everyday lives.
Our Heavenly Father hears us when we call upon Him, and He answers our prayers in very specific ways. You might be led to Scripture passages that deal with your specific question or dilemma in life. Maybe you will come across a book, a magazine, or a newspaper article about that thing you have been praying about.
You might meet people who have gone through that specific experience or flip the channel and find a documentary or program that speaks directly to your question.
This, in essence, is the Law of Attraction in action. What you focus on expands, and when you seek something with sincerity, the universe moves all things in order to bring what you seek to you. So, guess what happens when you focus on your Heavenly Father:
"Ask and ye shall receive; seek and ye shall find; knock and the door shall be opened unto you" (Matthew ch.7).
The Law of Attraction is a Two-Way Street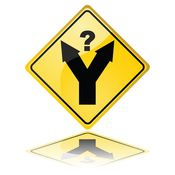 Whatever you focus on expands, so if you are prone to focusing on the negative, saying and doing deceptive or destructive things, constantly complaining about all the things lacking in your life, surrounding yourself with the wrong people, or expecting nothing to work out for you, it's likely that will become your reality.
If you have the tendency to think God is punishing you every time something goes wrong in your life, or that God is always tempting you and putting burdens on you, you should examine your own actions and choices you are making in your life.
Scripture reminds us, "And the burden of the Lord shall ye mention no more: for every man's word shall be his burden" (Jeremiah ch.23). The old adage holds true, "Be careful what you wish for, because you just might get it!"
Our Heavenly Father knows a thing or two about the Law of Attraction, as well as the rest of the Universal Laws. He knows what is good for us and what is bad for our wellbeing. That's why He has given us His Word.
The Ten Commandments and the Law might seem like God's way of making sure we never have any "fun," but God only attempts to do what any good, loving, wise parent would do.
Again, we have a choice: We can be rebellious, resentful, angry, ungrateful, hormonal teenagers, or we can be mature children who appreciate the priceless guidance and love we're being given.
Meditation:
The Book of Proverbs & Ecclesiastes:
"For whom the Lord loves He corrects; even as a father the son in whom he delights..."
"To every thing there is a season, and a time to every purpose under the heaven: A time to be born and a time to die; a time to plant and a time to pluck up that which is planted…A time to keep silence and a time to speak…"
"Wisdom is the principal thing; therefore get wisdom: and with all thy getting get understanding".
In my upcoming book, The Keys That Open: Meditations on The Creator and Finding Inner Peace and Empowerment, the reader will discover similar and valuable findings from my own search for a better life, for self-knowledge, progress and empowerment.
For more ways to cultivate a powerful and personal relationship with your Heavenly Father and to attract blessings into your life, go to: http://www.thekeysthatopen.com/thus_says_the_lord/
I welcome hearing from you. Please share any stories, journeys or thoughts about Free Will, your relationship with The Creator, or The Law of Attraction by commenting below.